Orignal Colour Camera Protection Tempered Glass Set for iPhone 11 & 11 Pro
Find your iOS device's model number

Go to Settings > General > About. To the right of Model, you'll see the part number. To see the model number, tap the part number.

iPhone 12

Model number:
A2172 (United States), A2402 (Canada, Japan), A2404 (China Mainland, Hong Kong, Macao), A2403 (other countries and regions)

iPhone 12 Pro

Model number:
A2341 (United States), A2406 (Canada, Japan), A2408 (China mainland, Hong Kong, Macao), A2407 (other countries and regions)

iPhone 12 Mini

Model number:
A2176 (United States), A2398 (Canada, Japan), A2400 (China mainland), A2399 (other countries and regions)

iPhone 12 Pro Max

Model number:
A2342 (United States), A2410 (Canada, Japan), A2412 (China mainland, Hong Kong, Macao), A2411 (other countries and regions)

iPhone SE 2020

Model number:
A2275, A2298, A22965

iPhone 11 PRO

Model number:
A2160, A2217, A2215

iPhone 11 Pro Max

Model number:
A2161, A2220, A2218

iPhone 11

Model number:
A2111, A2223, A2221

iPhone XS

Model number:
A1920, A2097, A2098, A2099, A2100

iPhone XS Max

Model number:
A1921, A2101, A2102, A2103, A2104

iPhone XR

Model number:
A1984, A2105, A2106, A2107, A2108

iPhone X

Model number:
A1865, A1901,A1902

iPhone 8

Model number:
A1863, A1905, A1906

iPhone 8 Plus

Model number:
A1864, A1897, A1898

iPhone 7

Model number:
A1660, A1778, A1779

iPhone 7 Plus

Model number:
A1661, A1784, A1785

iPhone 6 | 6s

Model number:
A1549, A1586, A1589, A1633, A1688, A1700

iPhone 6 Plus | 6s Plus

Model number:
A1522, A1524, A1593, A1634, A1687, A1699

iPhone SE 1 | 5 | 5s

Model number:
A1723, A1662, A1724, A1453, A1457, A1518, A1528, A1530, A1533, A1428, A1429, A1442
Recently Viewed Products
You can stop autoplay, increase/decrease aniamtion speed and number of grid to show and products from store admin.
Orignal Colour Camera Protection Tempered Glass Set for iPhone 11 & 11 Pro
⚡Super Fast Dispatch
Same day dispatch: orders placed before 10AM AEST business days (VIC) will be dispatched on the same day; orders after 10AM will be dispatched by next business day.
🚀Free Shipping On All Orders
We provide FREE SHIPPING for all orders within Australia.
Free Shipping: via Auspost Mail, tracking may NOT available. 3-9 business days. Order goes into your mailbox directly.
Express Shipping (

$9.99 

$4.99): via AusPost Express or local couriers Express Parcel, 1-3 business days, with tracking. $4.99 for limited time promotion.
🇦🇺Australia Local Stock
All our orders will be shipped from Melbourne.
🗓️Easy Return / Exchange in 30 Days
You can easily exchange or return your order within 30 days. For more information, please
check here
.
Customer Reviews
Write a Review
Ask a Question
I recommend this product
Orignal Colour Camera Protection Tempered Glass Set for iPhone 11 & 11 Pro
The protector is not visible. Reassuring to have the protector with the addition of cosmetically it looks no different to looking at the device without a cover.
Very protective
Very good protects the cameras
Quick freight
Great, my order was sent out quickly. Even though dispute the covid dramas
Well made product
I have installed this lens cover which fits perfectly to my phone. It was easy to install and offers great protection to my camera lens.
Review
Easy to apply and has stayed on
Great protective item
I bought a new phone and wanted to ensure I could protect it further. When I found these camera protectors I bought them. They came in just over a week even despite how slow Australia post has been. They fit great, look great and are pretty good quality for what I paid. Happy with this purchase thankyou.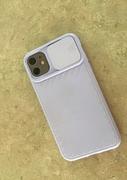 Fits like a glove
First time ordering and was not disappointed. Perfect for my new phone, easy to use. Super quick delivery, have already ordered more from ther. A++++
Don't waste your money
Funny that you should even ask me for a review! The advertising shows three parts to this product. The under screen protector, protective camera lens covers and a metal camera surround. The only part in my box was the camera surround which fell off after two days. Yes, it was green, but it didn't stay stuck on and there was nothing to stop the phone camera lenses getting scratched.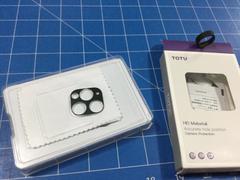 Dear Customer, During our previous email conversation, we have confirmed with you that you have installed it incorrectly and we would like to provide some solutions for you. This is not a product quality but just incorrect installation :)
Highly recommend
Great to have to protect your camera.
Great protection for phone camera
Protects well and doesn't interfere with camera picture quality