Vintage leather mega storage wallet detachable iPhone case
Find your iOS device's model number

Go to Settings > General > About. To the right of Model, you'll see the part number. To see the model number, tap the part number.

iPhone SE 2020

Model number:
A2275, A2298, A22965

iPhone 11 PRO

Model number:
A2160, A2217, A2215

iPhone 11 Pro Max

Model number:
A2161, A2220, A2218

iPhone 11

Model number:
A2111, A2223, A2221

iPhone XS

Model number:
A1920, A2097, A2098, A2099, A2100

iPhone XS Max

Model number:
A1921, A2101, A2102, A2103, A2104

iPhone XR

Model number:
A1984, A2105, A2106, A2107, A2108

iPhone X

Model number:
A1865, A1901,A1902

iPhone 8

Model number:
A1863, A1905, A1906

iPhone 8 Plus

Model number:
A1864, A1897, A1898

iPhone 7

Model number:
A1660, A1778, A1779

iPhone 7 Plus

Model number:
A1661, A1784, A1785

iPhone 6 | 6s

Model number:
A1549, A1586, A1589, A1633, A1688, A1700

iPhone 6 Plus | 6s Plus

Model number:
A1522, A1524, A1593, A1634, A1687, A1699

iPhone SE 1 | 5 | 5s

Model number:
A1723, A1662, A1724, A1453, A1457, A1518, A1528, A1530, A1533, A1428, A1429, A1442
Recently Viewed Products
You can stop autoplay, increase/decrease aniamtion speed and number of grid to show and products from store admin.
Armor protection colourful ...


$39.99
Soft clear TPU with smart r...


$39.99
Vintage leather mega storage wallet detachable iPhone case
⚡Super Fast Dispatch
Same day dispatch: orders placed before 10AM AEST business days (VIC) will be dispatched on the same day; orders after 10AM will be dispatched by next business day.
🚀Free Shipping On All Orders
We provide FREE SHIPPING for all orders within Australia.
Free Shipping: via Auspost Mail, tracking may NOT available. 3-7 business days.
Regular Shipping ($2.99): via AusPost Parcel or Courier Please Parcel, 3-7 business days, with tracking.
Express Shipping ($6.99): via AusPost Express or Courier Please Express Parcel, 1-3 business days, with tracking.
🇦🇺Australia Local Stock
All our orders will be shipped from Melbourne.
🗓️Easy Return / Exchange in 30 Days
You can easily exchange or return your order within 30 days. For more information, please
check here
.
Customer Reviews
Write a Review
Ask a Question
29/04/2020
Erin .
Australia
Excellent product
10/10 for communication and delivery (Ordered 9.30 Wednesday, arrived by 9.30 Thursday ) Actually better than expected. Colour, quality functionality. Very happy thank you
20/03/2020
Kerry T.
Australia
I love this iphone case
I love this iphone case it is perfect. holds all my cards and some cash and keeps my phone safe and secure
20/03/2020
Anthony W.
Australia
24/02/2020
Thomas G.
Australia
Phone wallet
Easy to make the selection, and order the product I wanted. The on-line photos made the choosing easy, and the pics were taken from several angles showing the product as if I was in a shop handling it. The delivery process seemed smooth and it arrived a day before I expected it to arrive. Packaging is excellent and the product is top quality work which I expect will last some years . Quality always lasts. I am very happy.
24/02/2020
Vanessa C.
Australia
Love it
I'm happier than I've ever been when it comes to being able to go around without my purse, knowing I have my important stuff with me
23/02/2020
Judith G.
Australia
My iiCase
My case doubles as a convenient wallet and card holder as well as a phone case. This fits well with the way I organise my life.
17/02/2020
Pettine-Ann C.
Australia
Leather phone case
As I have not yet received the item I can make no comments. Should have been delivered last Friday!!! Bit disappointed!
Dear Customer, Sorry for the inconvenience. We just checked the shipment and seems there's something wrong with the courier company. We will contact them immediately and get back to you ASAP.
DC
10/02/2020
Diane C.
Australia
This mega wallet iPhone case works well for me
At first I felt the wallet was a little bulky compared to my previous wallet, however my previous wallet couldn't hold the cards and cash that I needed with me. Now, I've had my wallet for a week, I realise my new mega storage wallet is absolutely perfect for my needs. Also, being able to take the phone out of the case easily, has proved to be really good when I'm at home and when I don't need the wallet to protect my phone. The vintage look grey colour and the fabric is the perfect balance of tone and feel for me. Very pleased. Thank you iiCase.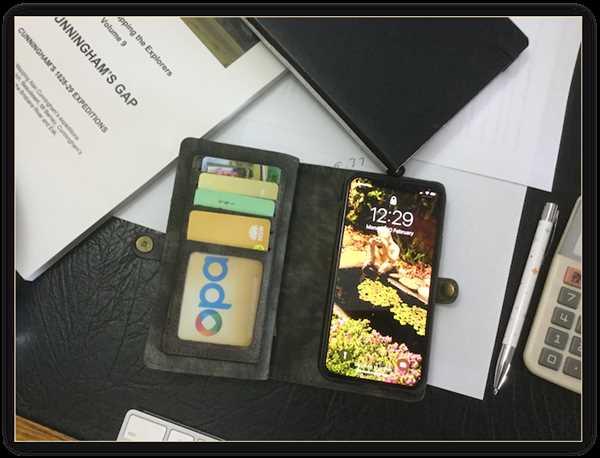 08/02/2020
MRS S.
Australia
Happy chappies
My husband and I got one each - his in manly brown and mine in the blue - he has ditched his wallet so he can carry his new phone and a couple of cards and bit of cash in one folder. We both love that it includes a detachable magnetic phone holder - I often go walking so this means I can just take the camera when going for my morning walk. We are happy with the quality and value for money too. Thanks Great!
02/12/2019
Patricia R.
Australia
Excellent product
Fantastic product and first class service